SaaS Space Review on Advantages of SaaS
Software as a service, or shortly SaaS, is a web-based software application meant to be used online without any required installations. The application runs on a provider's servers. The provider has to manage the security, performance, and availability of a large number of users.
If you want to increase SaaS product sales, then knowing the main benefits of your product should be a top priority. So let's explore!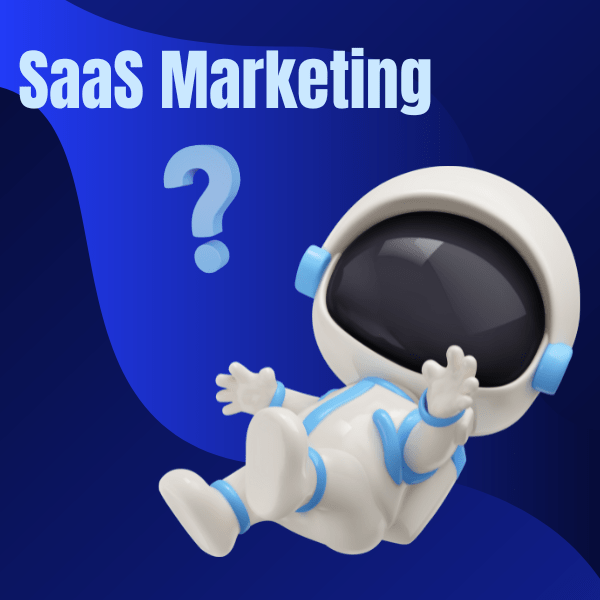 The typical SaaS business model is quite simple. A company provides web-based software to customers over the internet and bills its subscribers on a regular basis. For example, Salesforce delivers customer relationship management (CRM) services to businesses around the world through its cloud-based CRM platform. Other examples include Google Docs, Microsoft Office 365, and Adobe Creative Cloud.
Why was SaaS created?
The story of SaaS creation was that in big companies, IT departments had to install and update the software. It took lots of time and required enormous storage on hard drives. It made the working process really hard. That's why they decided to create SaaS. It is time efficient as well as causes fewer maintenance problems.
What is Cloud Computing, and Is It Connected With SaaS?
Without cloud computing, all of this would be impossible. So let's take a quick look and understand what is cloud computing. Shortly said, cloud computing is a way to access services online instead of having them installed on your computer. The three principal processes of cloud computing are:
storing data
applications on machines at data centers
users access those assets, and with the aid of the internet, the providers and the user get an instant connection no matter the distance.
The use of cloud computing made life really easy for businesses, as they no longer have to worry about security, maintenance, infrastructure, and reliability. It is also pretty cheap in comparison to having its own storage space.
Common SaaS Models
The most common SaaS models are:
Software as a Service (SaaS) – Customers use an application hosted by the vendor to run their own business or department. Examples include accounting software, email services, and CRM systems.
Platform as a Service (PaaS) – Customers use an application development platform hosted by the vendor to create custom applications for their own use or resell to others.
Now that we have figured out the concept and how it works, let's take a look at the advantages and disadvantages of SaaS.
Advantages of SaaS
1. Efficient for The Company
When talking about the advantages of SaaS, we must mention its efficiency. SaaS makes the work process much more efficient, fast, and easily manageable. Groups consisting of many people can work quickly and share updates faster. A SaaS application allows you to access your data anytime, anywhere as long as an internet connection is available.
3. Fast Onboarding
Another advantage of SaaS is that most SaaS providers have training and documentation that fully cover how to use the software. This makes integration of new users more accessible, and the training process for the new employees faster than ever.
5. Lower Cost
As we've mentioned above, SaaS is a very money-efficient option. It does not require paying for costly hardware, license, and infrastructure. This makes it more accessible for small companies.
7. Quick Installation
SaaS does not require IT departments to conduct hours of work to install the program on every computer. With just some clicks, everyone can open the software and immediately start to use it. This saves time and makes the work process more organized and manageable.
9. Constant Enhancement
SaaS can be updated at any time with the cloud. The user can get a newer software version with fewer bugs and problems and a better user interface. The provider handles all updates, so you can focus on using their product instead. And that is a true win-win.
2. High-quality Security
SaaS providers pay a lot of attention to security as it deals with a tremendous amount of data; without good security, SaaS would be meaningless. The security of the software always develops and becomes better day by day. This can be listed even as a top advantage of SaaS, given how fragile privacy and security have become with many IT companies.
4. Offline Functionality
Nowadays, some SaaS solutions give the option to use the software offline. The data collects, and when the internet connection becomes available again, the data gets transferred to the cloud. So, you don't have to worry about the internet coneection and that's a great advantage of SaaS
6. Adjustability
SaaS can keep up even with the enormous growth of the company. You can scale up or down as required without having to worry about buying more licenses or hardware configurations.
8. Maintainable
Even though SaaS applications are hosted by third parties, they are still easy to maintain if something goes wrong. As your data is stored on secure servers in the cloud, there won't be any data loss. This also means there won't be downtime for your company.
10. Pay for what you use
With formal license agreements, if your company grows and needs more features than initially planned, additional licenses must be purchased to accommodate this growth. The use of SaaS prevents this problem as well.
---
Disadvantages of SaaS
Let's also not forget to look at the other side of the coin and discuss the disadvantages of SaaS. Although the advantages mentioned earlier are true for most cases, there are also some exceptional cases with downsides.
1. Costs
Software-as-a-service comes with a price tag that is often higher than other software options. The reason for this is that SaaS companies need to make money from their services, so they charge more than an individual developer would charge for building a custom program.
2. Upgrades
While some SaaS providers do not require you to upgrade your software every few years, others require frequent upgrades at regular intervals (often annually). You may find yourself paying more each year just to stay current with new versions of the software you use daily at work or home. This makes you dependable on the SaaS provider's actions.
3. Data Mobility
The software as a service market has many startups, and many require more experience and proficiency to keep growing in a highly competitive atmosphere. In case of a failure or in case you decide to change your service provider, transferring your company's data from one service provider to another becomes a complex manageable task. Therefore, you need to be prepared for such an event with a good backup plan.
4. Vexatious Software Integration
While working with an external SaaS service provider to host multiple apps, there might be a merging problem with the current software. The in-house APIs may need to integrate correctly with the external software. A comparability check is always required to perform with all SaaS applications to get better results.
To understand if SaaS is worth the investment, we need to know how it will develop in the future. Below you can see some of the most popular futuristic predictions.
What The Future Holds for SaaS
Here are some ways SaaS will probably evolve in the coming years:
Subscription management tools will become more complex and intuitive. Subscriptions have become integral to SaaS offerings, but many companies still struggle with managing them effectively. The need for better tools will increase exponentially as more companies use subscriptions. Companies will develop devices that allow users to manage their own subscriptions or purchase them from vendors like Salesforce or Intacct (which offer subscription management services.)
In addition, more companies will offer flexible payment plans that allow users to pay for the amount of time they use the product rather than paying a flat fee. This will make subscriptions more affordable and accessible to small businesses and individuals who may not have had access before. These tools will make it easier to manage subscriptions as well as provide additional services.
For instance, they may include features like:
Automated invoicing
Subscription management software that allows users to view and manage their own subscriptions (rather than using Salesforce)
Final thoughts
We at SaaS space believe that SaaS is the future as it is advantageous both for the provider and the user. However, always keep in mind that the same shoe cannot fit everyone. Before investing, understand your current and future goals and whether using SaaS suits your company.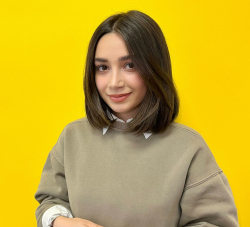 Latest posts by Anahit Amirakyan
(see all)