SaaS Space Review on SaaS Benefits
While working in the field of IT technologies it's almost impossible not to come across the term SaaS. Then what does SaaS stand for? Finally, which are the benefits of SaaS?
SaaS is an innovative alternative to the standard business model of installing software. One that requires constructing a server, installing the program, and configuring it. Nothing more or less! The programs are instead located on a faraway cloud network that can be accessed via the web or an API, and it functions like a rental.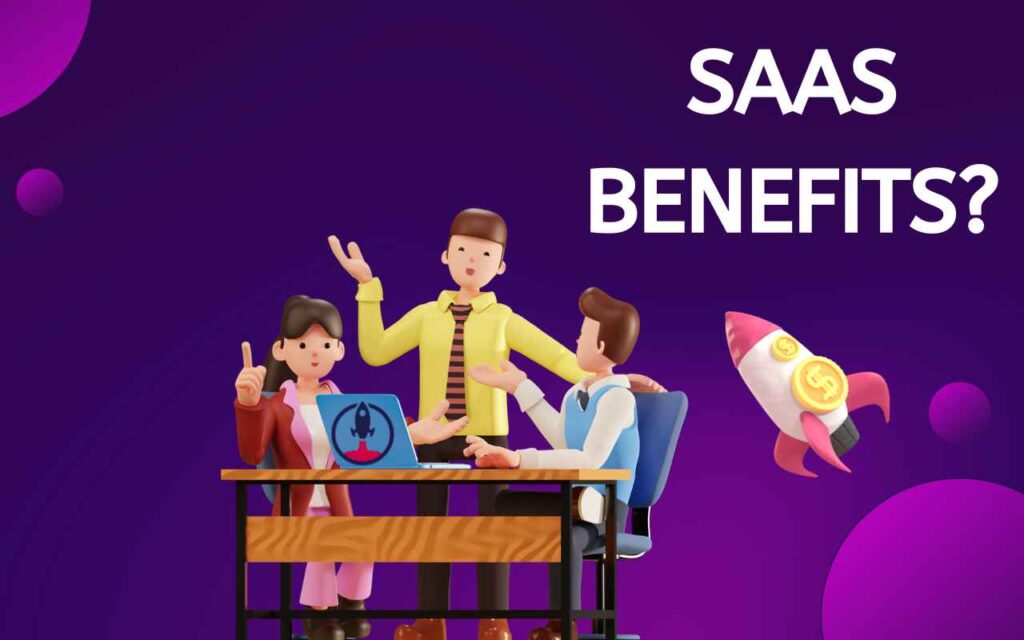 SaaS solutions are gaining popularity as more businesses feel at ease using the cloud. Over the recent years, the use of SaaS has seen a tremendous rate boom, mainly outside the IT industry. And now that the popularity of cloud-hosted applications has literally burst, we are at the point where SaaS-aided programs can enter into competition with their on-premise counterparts.
The question now is: What precisely is SaaS in cloud computing, and why should it matter to your company?
Get Down Defining SaaS
Let's get down and have SaaS defined!
Simply defined, SaaS is for software as a service. Just an on spot fact, SaaS records 40% year-on-year growth, so it's an industry that is growing like crazy, and the valuations are five to ten times top-line revenue.
So SaaS is essentially a new method of delivering software applications. In short, SaaS is software, a tool that is usually delivered through a web interface or a mobile app. That's the core idea of SaaS, it's using the internet not a local network to deliver the software.
Here are two crucial characteristics that set SaaS technology apart from more conventional on-premise software delivery models:
Software as a Service is a cloud-based software that requires the least hardware deployment and assists with troubleshooting. Maintaining and installing internal software does not need outsourcing any IT duties.
SaaS is a cost-effective means of delivering software that has a subscription-based pricing structure that includes a software license, support, and other costs on a monthly or annual basis. As a result, the SaaS price model is different from the pricing for conventional on-premise software, which is often purchased as a single perpetual license.
Software as a Service Vendors
Have you ever used Google G Suite, Dropbox, Salesforce, or Yahoo! Email? Yes? Then you have already interacted with SaaS applications, maybe without even realizing it.
With these services mentioned, you typically use a web browser to log into your account over the Internet. For instance emails, the email software, and your emails are both preserved on the service provider's network, and thus they are accessible from any computer or Internet-connected device with a web browser.
Furthermore, there are numerous other high-end business applications that can be used for commercial aims, including collaboration, email, and calendaring apps, as well as document management, ERP, and customer relationship management (CRM) software.
Eventually, SaaS comes with a number of major benefits that can encourage you to abandon the traditional on-premise software approaches and make a shift. There is one simple truth, the more you are aware of SaaS, the more you will realize how crucial it is.
Top 3 Benefits of SaaS
SaaS has a number of benefits over conventional software licensing models. There is less need for the company to invest in new hardware because the software does not reside on the licensing company's servers. It can be less expensive than obtaining several software licenses for many machines, and it is simple to implement, update, and debug.
SaaS is an intriguing alternative to the typical software installation model. Numerous SaaS benefits make it enjoyable for users. Here are a few instances:
Time and cost-effective
SaaS can significantly save costs due to a number of factors. First and foremost, it eliminates one-time fees like purchase and installation as well as recurring costs like maintenance and updates. Without spending a lot of money on physical installations, SaaS software may be easily downloaded and maintained. Pay-as-you-go business models also let companies spend less on unused licensing and only pay for what they use.
Thankfully, SaaS alongside saving money also saves much time. Installation for many SaaS services is as easy as getting online and creating an account. As opposed to installing and upgrading conventional software, this avoids the need for additional labor hours and downtime.
Scalability & Accessibility
Another excellent feature of SaaS is the pay-as-you-go business model, which provides incredible flexibility and options. Due to the fact that the program is externally hosted by a provider, your usage plan can be modified quickly and easily.
Furthermore, SaaS solutions typically exist in scalable cloud settings with integrations with other SaaS products. In contrast to the traditional model, you don't need to buy an additional server or software. Once a new SaaS offering has been enabled, the SaaS provider will take care of server capacity planning.
Compatibility and Lack of Upgrades
Updates might take a lot of time and money when using the standard software installation technique. Even worse, version differences among your workforce's members might cause compatibility problems and unnecessary delays. However, SaaS subscribers only need to log in to access services that have been upgraded.
With SaaS, the vendor updates the product and makes it accessible to its clients. The expenses and work associated with upgrades and new versions are decreased in comparison to the conventional paradigm, which normally requires you to buy and install an update package.
So how these SaaS benefits can come in handy if you are a business owner?
SaaS Benefits for Businesses
Taking into consideration the above-mentioned benefits we can further single out 3 reasons why software as a service is preferred as a business buying software.
Opex vs Capex
Operating expenses are things you can write off. Capital expenses you typically can't write off, you have to depreciate them over time.
Well, servers, software, and all that stuff in the past typically were Capex (capital investments). Now, what happens is that SaaS becomes something that you pay for to deliver the business, i. e. to deliver value to your customer. So now you can transfer this over to operating expenses. And as you can write off operating expenses, it becomes more tax efficient.
Time Value of Money
Instead of having to have $2-3 million or borrowing to buy say an ERP (an enterprise resource planning) to run your company. Now. with SaaS, you can just pay a little bit every month and get that running. So there is no need to invest a lot of capital at once, instead, it's possible to break down the investment into smaller pieces and have more capital invested in marketing, sales, in customer success to grow the company.
Speed of Deployment
If you need to procure the hardware, install the operating system, find a place in a data room, and do all this work, then the speed to actually get something for the company to use might take months. With SaaS now you can simply go online, start a trial, check it out, add all the team members, and go ahead using the software for your company and get value in an instant.
If implemented effectively, the SaaS platform is a viable revenue model for both users and software vendors. Customers can use it effortlessly, and it enables your company to easily improve your product while also making it easier for customers to know about those improvements. Therefore, SaaS is a good approach if you want to increase the output of your business and move it to the next level.
Takeaways of SaaS Advantages
The SaaS applications are self-hosted and accessible to businesses online.
SaaS supports ready-made apps, quick deployment, simple setup, and low starting costs.
SaaS excludes the need for a business to invest in costly hardware purchases and software maintenance costs.
SaaS software pricing models are available on various basis, e.g. annual, monthly, etc.
Software updates and troubleshooting are handled by the SaaS service provider.
Software as a Service software enables companies to make a shift from Capex to Opex costs (ongoing operating expenses).
SaaS applications are accessible from anywhere and on any device, as long as there is internet access.
Because SaaS is highly scalable, firms may readily enhance their SaaS solutions as they expand.
SaaS upgrades are made available to all customers simultaneously.
Future of SaaS: Ticket to a Better Tomorrow
Most firms, be they small or big, believe SaaS is the future of computing. There are numerous reasons for it, including simple upgrades, lower prices, and higher scalability. Today SaaS businesses also try to maximize their business efforts and increase SaaS sales by doing effective marketing.
Today software as a service (SaaS) allows businesses to avoid worrying about patches, updates, and tedious deployment processes. Moreover, many small and medium-sized businesses now prefer to "rent" the software they need rather than pay considerable costs for hardware purchases and traditional software licenses.
Undoubtedly, cloud computing is here to stay, and the future holds a lot on particularly SaaS technology as an outstanding opportunity for businesses. SaaS when implemented properly, may enhance and sustain business revenues and fulfill demands as it expands.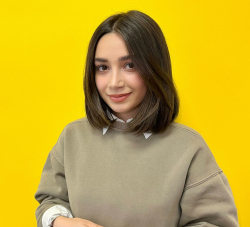 Latest posts by Anahit Amirakyan
(see all)