Overcoming SaaS Challanges: SaaS Space Review
Starting a SaaS business can be quite a challenge. From competing with established players in the market to developing a product that meets customers' needs, there are a lot of obstacles that entrepreneurs have to face. In this article, we'll discuss the major challenges that SaaS startups face and the strategies to use to have a successful startup. Let's get started!
Defining the Target Market
The first step in establishing your successful SaaS startup is defining your target market and audience. It is important to narrow down who your target market is so that you can tailor your product and marketing messaging for them. SaaS startups must identify their target market and understand their needs, allowing them to differentiate their product offering in a crowded market and attract the right customers.
Without an identified target market, you will just waste your time and sources.
Knowing who their ideal customer is and what they need to succeed helps SaaS startups to craft a compelling message that resonates with their target market. This in turn leads to more effective product features and marketing campaigns that convert prospects into customers. By taking the time to identify the right target market and tailor their product and marketing messages to them, SaaS startups can enjoy greater success.
Researching your competition can help you determine what types of users are attracted to similar products and inform key decisions when it comes to developing, marketing, and selling your SaaS startup.
Examining the features, pricing models, and customer service practices of direct competitors can provide valuable insights into the customer base for these types of startups and help you maximize your startup's success in a crowded market. Additionally, studying how other SaaS startups have achieved success can provide valuable lessons and strategies that can be put into practice to help your startup succeed.
Knowing your users' needs and pain points can help you create a product that meets their demands and provides a better customer experience.
Without having the right knowledge beforehand, it can be difficult to provide a well-rounded solution that is tailored to the users' specific requirements. As such, having an understanding of the user base is paramount in making sure that the SaaS startup is successful.
Securing Funding
Some startups just get into the market without having a business plan and short and long-term goals This is a big mistake for a SaaS startup. Below you can see steps to avoid that mistake.
Startups should create a solid business plan for SaaS, outlining their goals and strategies for achieving them.
This plan should identify the problems the SaaS startup wants to solve and the customers they are targeting. It should also include a detailed roadmap and timeline for the development, testing, launch, and marketing of the SaaS service. Additionally, it should include a financial plan outlining expected costs and revenues. Having this plan in place can help startups better manage their resources and plan for both short-term and long-term success.
They should also be able to demonstrate the value of their product or service to potential investors when launching SaaS startups. A strong focus on customer success and a clear business model for profitability will be essential for capturing the interest of potential SaaS investors. Prospective investors will be looking for signs that the SaaS startup can scale successfully, is adequately protected from external risks, and can generate sustained revenue over time. Ultimately, investors want to see that the SaaS startup has the potential for substantial returns on its investment.
Finally, startups should be prepared to present compelling financial projections that show how their investment will generate returns for investors. Meanwhile, problems can quickly arise for SaaS startups that are not prepared to put together a convincing SaaS financial profile when seeking investment. As such, startups should ensure they have strong financial projections that show investors how their money will be used to generate returns. With the right preparation and planning, SaaS startups can present an attractive investment opportunity that investors will be keen to take advantage of.
Addressing Customer Renewals
Most startups don't give enough attention to customer reviews. This is the biggest mistake that can be made. It's important to keep your customer renewal rates high, so you should identify and address any issues that may be causing customers to cancel their subscriptions. For SaaS startups, this is especially crucial, as customer retention can make or break a business. It'll be beneficial to take a proactive approach and track customer satisfaction levels, review any churn indicators, and offer solutions that can help keep customers engaged. Additionally, by gathering feedback from customers about their experiences with your product and responding in a timely manner, you can gain valuable insights into how you can improve and retain customers.
Make sure you continuously provide valuable content, incentives, and updates to your customers in order to keep them engaged and interested in using your service. This is especially crucial for SaaS startups, as challenges such as user adoption, retention, and customer service are ever-present. Making sure customers have access to content, incentives, and updates that are useful and relevant will help to ease some of these challenges.
Additionally, it will help to ensure that customers remain loyal and invested in your product. Keeping customers engaged is a critical part of the success of any SaaS startup.
Finally, it is important to ensure that customers are being taken care of and their needs are being addressed. To do this, automated emails and surveys should be created to follow up with customers after a purchase or subscription expires, providing them with easy access to customer support if needed. This way, challenges can be met and customers can have their needs met quickly and efficiently.
Minimizing Technical Issues
Quality control should be a top priority for SaaS startups, as technical issues in SaaS startups can lead to customer dissatisfaction and lost revenue.
Startups should ensure that their software and applications are tested thoroughly and consistently throughout the development process. Companies should also have backup systems in place to guard against problems, such as system failure or outages.
Additionally, SaaS startups should pay attention to customer feedback and use it to address any problems that may arise. By taking steps to preemptively identify problems, SaaS startups can ensure that their customers remain satisfied with the software and services they provide.
Automated testing can help to identify potential problems and bugs before they go live, saving startups time and money. With the rise of SaaS startups, it is important to ensure that their digital products are of the highest standard, and automated testing can help to do this. Not only can problems be detected preemptively, but it also eliminates the need for costly manual testing processes. Automated testing allows quick and efficient bug fixes, while still ensuring a high-quality product. In today's digital market, SaaS startups have access to a wide range of automated testing tools to ensure their products are safe and up to standard.
Investing in reliable servers and hosting services can help to reduce the chances of technical issues occurring in the first place. Similarly, investing in reliable servers and hosting services can help to mitigate challenges in the long run for SaaS startups.
Attracting and Retaining Talent
SaaS startups should invest in creating a positive company culture in order to attract and retain top talent who will help them increase SaaS sales and effectiveness.
With stiff competition in the market, strong company culture is almost as important as providing a quality product. Implementing policies that are inclusive and supportive of employees, such as flexible working hours, career development opportunities and a good work-life balance can make a big difference when it comes to motivating an effective team. Positive company culture also increases employee satisfaction, leading to greater customer satisfaction and improved customer loyalty. By investing in creating an environment that encourages productivity, SaaS startups can gain an edge over their competitors.
Offering competitive salaries and benefits can also help to draw in the best employees for SaaS startups. The tech sector is a competitive industry, and attracting top talent is essential for any business looking to succeed in the long run. When it comes to SaaS startups, offering competitive salaries and benefits can be a great way to set yourself apart from other employers and give potential employees an added incentive to come on board. Moreover, great salaries and benefits can help you retain your best employees for the long-term success of your business.
Additionally, providing access to professional development resources and career growth opportunities can help to keep talent engaged and motivated.
In conclusion: SaaS startups need to ensure that they are competitive in their recruitment efforts by offering competitive salary packages and employee benefits.
Providing access to professional development resources and career growth opportunities can help to keep talent engaged and motivated, allowing SaaS startups to continue to identify, hire, and retain top talent. Investing in the ongoing development of their existing teams is essential for the success of any SaaS startup.
Wrapping Up SaaS Challanges
To sum up, SaaS startups face a wide range of obstacles that can be quite intimidating. But with the right strategies in place, entrepreneurs can overcome these challenges to increase their chances of success. Keep in mind the importance of customer feedback, well-planned marketing strategies, and a detailed roadmap when starting your SaaS business. With these elements in place, you will be well on your way to achieving success.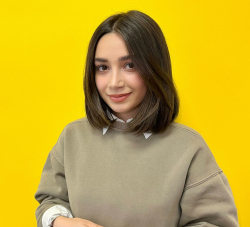 Latest posts by Anahit Amirakyan
(see all)