Today Software as a Service is a fast-developing and inseparable part of many enterprises or developers. Even if you may not be aware of the SaaS term you are most likely using several SaaS apps in your everyday life.
The SaaS users have an opportunity to access the needed software by having only an Internet connection. And the biggest part of the SaaS business leans on micro-SaaS software. The latter is also based on the same model as an ordinary SaaS. Yet, its target involves a relatively narrow niche and user base. These applications are developed by a small team. As usual, they have small external funding or even lack it eventually. Micro-SaaS apps are meant to serve a particular purpose and are designed for small companies. And as Micro SaaS businesses become very actual and profitable year by year, we tend to reveal the best Micro SaaS ideas for 2023.
---
What is Micro SaaS?
As you may immediately notice the key part of this term is "micro". So, Micro SaaS is also a high-level SaaS business yet it is designed mainly for small business purposes by a single specialist or a small group of developers.
Being very profitable and functional it is a great future for lifestyle applications business. It is also very comfortable and hassle-free as the developers can choose a location on their own and get as much revenue as they intend to earn.
Look at Micro SaaS market growth based on 2019-2022 outcomes:
---
Can You Make Money with Micro SaaS?
First things first let's understand the way the Micro SaaS vendors earn money. So, they make the most part of the revenue with a usage-based model of pricing. This refers to monthly or yearly subscriptions.
Another variant of earning money with SaaS is offering a totally free service but using paid advertising as a way of making revenue.
And only a few Micro SaaS developers tend to upgrade to the paid premium version of the Micro SaaS app.
Even though the Micro SaaS revenue is much lower than in the case of big SaaS businesses it has a great and profitable future in the market. Currently, the average monthly income earned with Micro SaaS business ranges between $1000- $10,000.
If we take into account the recurring profits with a little initial capital and operating expenses needed, as well as low production, risks Micro SaaS business is something you should give a try in 2023.
---
Best Micro SaaS Ideas for 2023
Before starting a Micro SaaS business it is important to take into account two factors. The first is whether your business serves a need your customers have. And find your product consumers before building it.
Even though this is not so easy to achieve, Micro SaaS may lead you to great success if you work diligently, and present 5 times more innovative solutions to a corresponding audience's needs meanwhile keeping your desired lifestyle.
So, these are the steps to take for building a successful Micro SaaS product:
Generate a unique idea
Gather feedback and information about the particular market
Build and launch the software
Monetize the product with a subscription plan
Add more services and options to your Micro SaaS application
After knowing the main sequence of building a successful Micro SaaS business model and growing your SaaS sales it is important to know what are the Micro SaaS creative ideas for 2023.
---
1. A platform for Script Management
Nowadays as programming is becoming a very actual and vital profession, many individuals tend to learn it for future career growth. In this case, scripting plays a great role. It makes the programming and coding learning process much easier.
Any of the websites, apps or programs need scripting in order to function effectively. These applications are used for testing various programs, as well as automating workflows in a single scripting environment.
So, as script management tools are very handy they are in demand, especially for beginner programmers. That is why the idea of building a Script Management platform will still be actual in 2023.
2. No-Code Website Builder
Nowadays, the role of websites and online presence has a great influence on business growth. Yet, not all business owners have great programming skills or want to hire a specialist to build a website. In this case, no-code website builders come in handy. These are tools enabling users with no or little programming skills to build websites. Usually, the no-code website builders provide drag-and-drop features to put the website components together.
This makes the user experience easy and quick. Also, it helps to reduce website building expenses. In addition, making different changes on your live site is a matter of a few clicks.
Some great examples of no-code website builders are Wix, WordPress, Webflow, etc.
According to a well-known quote, the coding future is no coding at all, the role of no-code website builders will increasingly rise. So, one of the new SaaS ideas for 2023 is a highly functional and easy-to-use no-code site builder.
3. Pricing Page Management Platform
Pricing pages are especially important for those who display the service or product prices on this specific landing page. And the corresponding pricing page management platform gives a great opportunity to effectively conduct the optimization and price management online.
The users highly appreciate intelligently presented pricing pages and are most likely to purchase on websites demonstrating clear pricing plans. So, building a pricing page management platform is among the most profitable SaaS startup ideas for 2023.
4. Smarter Call Management Software
Call management software provides a system following a smooth process for customers to receive the response to their calls. Also, it helps to track the contacting people. This is in order to differentiate potential customers and clients.
So, Call Management software is a multifunctional platform for not only managing the calls but also finding interested customers for future marketing plans. Also, you are able to obtain good statistics about the caller's behavior or demographics. Gathering such information about your customer base is a perfect advantage over your business competitors.
That is why developing Smarter Call Management Software as a Micro SaaS is also included in our list.
5. Invoicing Software
Many companies especially online businesses need invoicing software to ease the payment process and track financial transactions. Invoicing software makes a service or product billing. It provides a flexible, accurate, faster, and automatic system to process card and online payments, as well as make electronic transfers.
Since there are many advantages to using invoicing software such as processing time, hassle-free operation, and processing costs, many businesses tend to use invoicing tools. So, making this type of app as a part of your Micro SaaS business is a very idea in an aspect of profitability and actuality.
6. Learning Management System Application
LMS software is meant to change the traditional learning process in an innovative way. It is software that helps to organize a specific process of learning. Being consisted of 2 elements such as a dedicated server maintaining the information base functionality and a unique UI that assists both tutors and students engaged in an online learning process.
One of the most important things about LMS applications is that they tend to improve the methods of traditional education meanwhile saving financial resources and conducting effective time management.
And since the world is increasingly using online platforms for almost every aspect of life then Learning Management System apps are very in demand. This means that LMS software is among the great SaaS product ideas for 2023.
7. Route Management System Software
With the rising demand for online deliveries, Route Management System software is becoming more crucial. These are designed to make delivery operations very effective. The apps usually include route optimization in order to provide a smooth delivery process even at a street level. This is done by driver behavior and truck driving activity monitoring. With this, the software determines the most optimized routes to ensure a fast and smooth delivery process.
The main function of this kind of app is minimizing travel time, mileage, and surely fuel costs since it showcases the most optimized routes for drivers. This saves huge financial resources for not only delivery companies, but also others who provide delivery as a part of their main service.
That is why Route Management System software has great actuality. So, you may start this SaaS business in 2023.
---
Summing up…
One of the major factors of Micro SaaS business actuality growth was the Covid-19 pandemic when online products and services were widely used by worldwide users. So, before building your business it is crucial to be aware of the available SaaS opportunities. In this way, you must consider the product's actuality, time, and finance management, as well as the main audience of the product or service you are going to present. Also, before generating a SaaS idea for your future business you should take into account your own resources, as well.
This article tended to give you new SaaS ideas to make money in 2023. All the mentioned SaaS business ideas will be actual not only this year but also will increasingly rise in the upcoming years.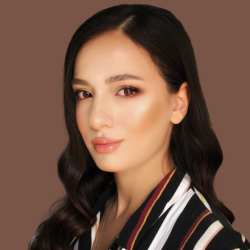 Latest posts by Anahit V.
(see all)