Email marketing is an effective and fast-developing branch of Digital Marketing. It is a beneficial way to inform your customers about your business news, new products, available discounts, etc. Through Email marketing, you can drive your sales and always keep your audience's interest and awareness of your brand. And since the sphere is increasingly rising there are different tools and solutions for businesses to increase their sales revenues through well-prepared Email Marketing campaigns. So, in this article, we have combined the best Email Marketing solutions for your business.
Keep reading the article to reveal the tools and their valuable features.
---
Benefits of Email Marketing
You might definitely think about how to use Email marketing to grow your business. So, you need to know that one of the most important advantages of email marketing for business growth is that it makes the target audience do an action. Due to the personalized content, your campaigns can be highly customized and targeted for your chosen segment. Besides, you are able to build strong partnerships and relationships with your audience meanwhile receiving good traffic to your Social Media accounts and website. With the correctly added call-to-action buttons in your email, you can redirect users to your site meanwhile helping to improve your site SEO. Getting feedback and reviews from your customers through email will enable you to make your services or products' quality better. Also, you are able to communicate with your future clients and brand ambassadors by always keeping them engaged in your business.
Email marketing can also serve as a part of all your marketing promotions by increasing their effectiveness. Through the organized campaigns you are able to receive qualified leads for further sales. Besides, Email marketing campaigns are quite cost-effective than traditional promotions. If traditional campaigns take a long time to be organized and managed Email marketing promotions take a shorter time for planning. Besides, they approve that the recipients will see the sent emails at the right moment.
In the next paragraph, you will get acquainted with the top 3 best Email Marketing solutions for your business.
---
Best Email Marketing Solutions For Your Business
At this point, we are going to find out the 3 best Email Marketing solutions for your business that will not only increase your revenue but also approve a perfect user experience.
So, the first tool from our list providing Email marketing services is SendFox. It is mainly foreseen for content creators, YouTubers, and podcasters. SendFox is an affordable tool enabling users to automate Email Marketing campaigns, send them easily, as well as create landing pages to drive business sales.
The unique campaign emails can be edited with texts, custom colors, and images. Also, with just a few clicks the content of your email marketing campaign can be easily repurposed. Due to the Email generator tool, you will be able to automatically get content from the existing posts on Social Media, blogs, or podcasts.
In addition, SendFox's smart system enables to set up sequences that are triggered based on behaviors in case the users fill in online applications and forms, as well as take some actions related to the sent emails.
SendFox is GDPR compliant. Also, it includes reCAPTCHA to avoid spammers on the online platform.
The available integrations to WordPress, Zapier, and Integrately will make the user experience even more flexible. Besides, the built-in API access gives users an opportunity to generate their own integrations.
The capabilities of users can be wider with the available integrations with:
Pricing Plans
Along with the free version, there are 3 paid licenses provided by the SendFox developers:
Tier 1 – $480 (5,000 subscribers included)
Tier 2 – $720 (10,000 subscribers included)
Tier 3 – $960 (15,000 subscribers included)
If you are not sure about the effective usage of SendFox then you have a 60 money-back guarantee.
---
Selzy is an easy-to-use email service provider that specifically targets small and medium businesses. It's a great option for beginners in email marketing and it offers a generous free forever plan with a monthly limit of up to 1,000 contacts and 15,000 emails sent.
Selzy Email marketing tool is perfect for any business purpose. With the help of Selzy, you can design and send Email marketing campaigns with a high-performance level. The whole process consists of four steps:
Importing your contacts – there are three ways to do this. You can add your contacts manually, transfer your contact data from another Email service provider, or use XLS/CSV formats to complete the contact importing process.
Creating an email – due to the ready-made Email marketing templates, drag-and-drop features, or custom code implementation, you may create well-performing emails.
Launching campaigns – this includes sending a created email to your target audience.
Tracking the campaign outcomes – this is extremely important to review and optimize the Email marketing campaign. With its default features, Selzy provides useful tips on how to improve your campaigns by viewing them one by one, optimizing the sent email sizes, as well as avoiding spam folders.
Here are the key features of Selzy:
Automation options
A/B testing for better results
Email analytics
Email builder
Targeting features
Pop-ups
Bulk email sending services
Anti-spam email check
Triggered emails
Drag-and-drop email editor with 100+ free templates
Custom HTML implementation for more tech-savvy users
Deliverability recommendations that will help you improve email content so it looks less spammy
Built-in subscription forms you can make for your website without using CSS or HTML.
24/7 customer support service via chat or email even on the free plan
Integrations with online store platforms plugins (Magento, PrestaShop, XCart), CMS tools (Joomla, MODX), CRM plugins (Bitrix24, amoCRM, FrontPad, WireCRM)
Selzy approves a high level of data protection and is highly GDPR compliant.
Pricing Plans
Selzy is quite affordable for all types of businesses. Along with the free plan, there are three plans to obtain the tool's Pro version with more advanced features:
Lite – $7 per month
Standard – $11 per month
Premium – from $220 per month
---
Email marketing provides a perfect opportunity for businesses to make strong communication with their audience. Yet, to stand out from other promotional messages in the customers' inboxes and grab their attention you can start using countdown timers in emails. Countdown timers create a sense of urgency by motivating the recipient to take action.
Mailtimer.io is a tool that allows users to create countdown timers for emails and web pages. It is a dedicated countdown timer GIF generator for emails that offers a range of features. The service provides four different timer types to choose from;
Standard
Run when the email is opened
Run when the email is sent
Dynamic end date
In addition to the different timer types, MailTimer offers users the option to choose from nine different layouts, making it easy to customize the design to suit their branding. The service also allows users to edit labels and localize the appearance of the email timer.
Mailtimer.io also offers users flexibility in terms of the timer's expiration. Users can specify what action to take when the timer reaches zero, such as showing zeros, hiding the timer, displaying a message, or resetting and starting over. The service also provides two links, one when the timer is active and another when it is inactive.
Customization options are plentiful, and users can choose from:
Custom fonts
Time zone support
Transparent backgrounds
Custom domains
Analytics
API
Archive timers, etc.
Pricing Plans
Mailtimer.io offers both free and paid plans, making it accessible to all businesses regardless of their sizes. The free plan provides users with enough features to create a quality countdown timer, while the paid plans are affordable and provide more advanced features. Here are the available pro packages:
Micro – $7 per month (100,000 timer views, including all the free features and removed branding)
Small – $19 per month (500,000 timer views, including all the features available in the micro plan and additional custom fonts and background image)
Medium – $49 per month (1,000,000 timer views, including the Small package's options, dynamic links, and custom domains)
Premium – $69 per month (maximum amount of views and Medium plan's options)
With all its advantages, Mailtimer.io is an excellent tool for businesses looking to engage their audience with countdown timers in emails. With a range of features, customizable options, and affordability, Mailtimer.io is worth considering for any business looking to boost its email marketing efforts.
---
Summing Up
Taking into account the great impact of Email marketing campaigns on your business it is important to get an advanced and professional solution that will be not only effective but also budget-friendly and easy to use. The solution should benefit your business growth by increasing your brand awareness, driving your sales, and contributing to your customer retention.
The presented best Email Marketing Solutions are cost-effective and feature-rich tools to conduct your marketing campaigns without hassles. What is more important, they do not demand coding skills and knowledge from business owners and marketers while using the tools. Each of them is foreseen for a unique purpose. Yet, all of them are developed to increase your Email campaigns' effectiveness and sales growth.
If you have a SaaS company and want to increase its sales, then these 5 strategies will be interesting to you.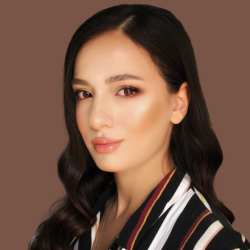 Latest posts by Anahit V.
(see all)