Digital products are an integral part of our everyday life. Thus, the wide usage and development of digital products have certainly impacted the interaction between businesses and clients. Yet, creating digital products like WordPress plugins, applications, stock photos, audiobooks, SaaS, etc. is not the only thing you should do to have your own place on the online platforms. If you want to convert more visitors and users, generate qualified leads in terms of loyal customers, as well as collect your desired revenue then digital product growth is what you need to achieve. In this article, you will get acquainted with the main steps on how to market digital products.
---
What is a Digital Product?
Different files or any other content that can be purchased online are called digital products. People can use these items on different devices.
Digital products are available on almost all major e-commerce platforms including Shopify, WooCommerce, Amazon, etc. You will have thousands of opportunities and advantages to sell digital products online. The first and foremost aspect of selling digital products is that they are cost-effective. Sometimes the only investment you have to do is your commitment and time. Besides, you will not have to deliver or ship the products or pay manufacturing costs. By making a one-time financial investment you can sell the product for years and keep receiving a passive income for it.
However, as in the case of physical products, you should highly focus on your digital product quality. It should be as higher as possible in order to stand out in a big competition.
That is why knowing the steps to reach digital product growth is very essential. In the next paragraph, we will learn how to sell digital products efficiently.
---
Digital Product Growth – Top Things to Know
The main target of your digital product is the user. So, in order to promote your digital product sales it should be highly desirable and demanded among your users. That is why getting insights about your target audience is exceptionally important before developing your digital product. Additionally, being highly trackable your developed digital product can give you valuable information (including demographical, behavioral aspects, etc.) about your users. This, in its turn, will help you to grow your business very fast, collect customer reviews and feedback, as well as lively remain in the competition.
If you already developed a digital product and do not know how to market and boost its sales then keep reading the article till the end.
---
1. Digital Product Marketing Through Your Website
If you have a digital product ready then conducting its marketing through your website is what will make you a big profit. Writing high-ranking and SEO-friendly articles, as well as making product videos about your SaaS will highly contribute to your customers' purchase decisions.
2. Using Well-Known Marketplaces
Such marketplaces as Amazon, Etsy, Shopify, etc. are good places to sell your product. They are very popular and searchable to bring a big cut of profits. Even though you do not have any control over your products you can still benefit from this kind of marketplace by moving big traffic to your official website.
3. Email Marketing and Newsletters
Email is a huge tool to approve your customer retention, gain new clients, and grow the company's revenue. You can use Email in a wide variety of ways to gain your desired income. So, one of these methods is sending a newsletter to your website visitors and converting subscribers informing them about the sales and discounts. Additionally, you can email those who were somehow engaged in your product but are not your clients, yet. Another way is reminding the visitor about the cart abandonment and call to action of order continuation which can lead to a final purchase.
4. Affiliate Marketing
Affiliate Marketing has a good impact on product sales enabling other people to advertise your product on various platforms. Although you give these people a proper commission your sales increasingly rise. You can track the affiliate's productivity through the URL given to him at the beginning of the cooperation.
5. Facebook Shop
Facebook is a majestic tool to grow your sales. Its shop section helps people easily find what they need by browsing on Social Media. Besides, this is one more way to boost traffic on your website.
6. Word-of-Mouth Marketing
This is an old but gold tactic both in digital and traditional marketing to promote products. To make it simple, people talk about your product, and share thoughts with their friends, colleagues, and family members. This is how your product is distributed among a large number of users.
7. Influencer Marketing
This term has become very common and usable these days. So, if you can not collect your own community on your website at the starting stage of product sales then you can highly benefit from different bloggers' audiences. Yet, here you should be very considerable. You must make deep research on the influencer's audience to make sure that it is suitable for your presented product. Otherwise, you will gain a mass of users that are not interested in your developed product at all. This in its turn, will not be profitable for your company.
8. YouTube Marketing
The statistics about YouTube show that it is one of the most visited platforms on the Internet. So, conducting YouTube Marketing will highly benefit your digital item sales. Making product reviews, promotional videos, or cooperating with a blogger for product outreach will be a great way to go.
9. Content Marketing
Once you have your own website to market digital products you will highly benefit from blog content, product reviews, and articles. These are aimed to introduce your developed items to your site visitors and inform them about the product's best features by influencing their purchasing decision. Correctly chosen keywords and SEO tactics will move you to appear on the first page of search results which in its turn, will lead people to get familiar with your product and make a conversion on your website.
Definitely, you can conduct these strategies by yourself. Yet, if you are not familiar with Content Marketing and SEO then you can trust your SaaS product reviews to various Content Marketing Agencies.
10. Giveaways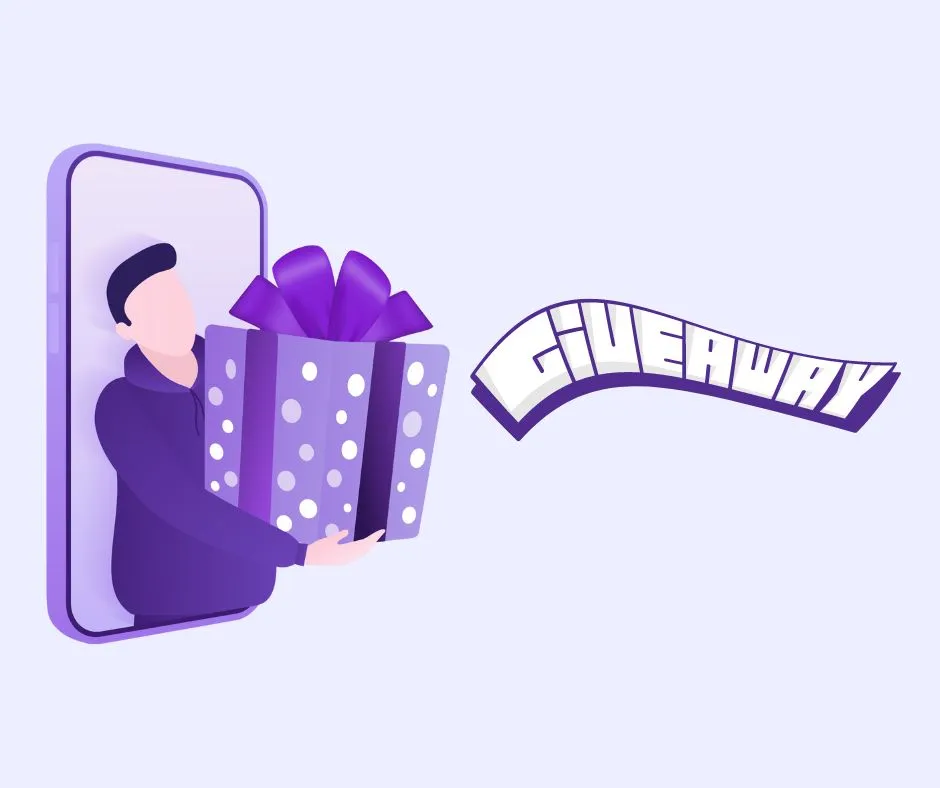 Conducting a giveaway is a fast and affordable way to reach a big mass of audience. People like to participate in contests when browsing through Social Media especially knowing that they will get something very valuable. This is a way to not only gain as much audience as you wish but also raise your product brand awareness and future sales.
However, you need to choose the right platform for it, as well as present your product in the correct way to attract as many users as possible.
11. Pinterest VS Instagram
Both Pinterest and Instagram are widely used platforms. So, they can greatly contribute to your digital product growth.
If you market your developed items on Pinterest then you should present good pins with images and keyword-rich titles. This is how you will grab the user's attention for your buyable pins.
Instagram is another great advertising tool. Not only does it allows to promote digital products through directly targeted ads, but it also allows to promote them on a daily basis. This is by presenting Instagram stories where you can tell everything about your product or even showcase its use ways. This is a way to raise your future clients' emotions toward your digital product. So that they buy it when they really need it.
---
Is Selling Digital Products Profitable?
By developing a digital product you give a start to a passive stream of revenue to your company. Today, the best-selling product examples can be ebooks, memberships, NFTs, audiobooks, mobile applications, templates, etc. So, having a great demand these items are even more profitable than physical ones. They do not require a huge investment. Also, you are free from logistics and rental hassles.
Even if you have a full-time job the passive income from the digital products will flow into your pocket automatically. This is especially in the case of presenting a niche item for a more narrow audience.
So, to answer this question we may surely assert that currently, Digital products are highly profitable and common for almost all users on different online platforms.
---
To Wrap Things Up…
Digital products are the ideal solutions for the majority of users having an online presence. These "virtual goods" benefit people's education, entertainment, shopping, and almost all other life spheres. They are not only profitable but also make a good value in people's lives.
Knowing how to promote digital products is your starting point. So, in this article, we have presented to you the best tactics and strategies for digital product growth. If you use your own website to market the item you will consider a bunch of actions to take, such as content writing, video creation, etc. Otherwise, in case you choose to use other marketplaces then you may enjoy the results of their high SEO optimization and gained audience.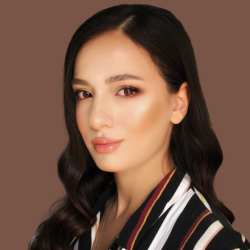 Latest posts by Anahit V.
(see all)