Having a powerful startup idea that is going to conquer the world is actually the first step to business formation. However, one common issue that always stands in the way of business owners is startup funding. Without having strong capital one can not practically start a business. In this article, we are going to help you understand what is seed funding and how you can earn enough capital to run a business from the first stage.
---
Before Going to the Seed Funding Round
Seed funding is basically the first stage of raising funds for your startup. However, before this official step, startup owners should often face pre-seed funding. So, this always comes before the main seed funding process. This can be described as an investment in mind. To clarify, pre-seed funding is an idea of investing in a product that is yet to come. So, taking this into account, we can surely assert, that pre-seed funding is more challenging than actual seed funding.
But before you think about why you need this type of investment if it is hard to secure, we are here to answer you that pre-seed funding is especially important to hire new staff, choose office location, build marketing strategy, etc. This is a great investment at the very first stage of startup formation when you have only a product idea in mind. In other words, pre-seed funding is an alternate way to cover the first expenses.
---
What is Seed Funding?
According to reliable statistics, most startup companies need at least 2-3 years to start generating a profit. So, seed funding can be described as a starting "seed" (money investment) to a business that will prosper over a couple of years and nurture the invested "seed" money into a successful and wealthy business. In return, the startup owners provide equity and accept other stakeholders in their companies (in some cases, this can be a convertible debt).
Seed funding gives startups big aid assuring that they have a strong financial backbone.
Aside from this, seed funding ensures business financial growth more than just in cash. Meanwhile, the investors know about the risks of startup funding and invest in it willingly. You can also benefit from this cooperation and investors' expertise in the business sphere. Besides, as a beginner, you may access some powerful business networks that are built around experienced investors.
And finally, seed funding enables you to take advantage of debt-free and flexible investment. This is an opportunity to start a business without having a big amount of loans behind you.
---
How to Secure Seed Funding?
Before raising and securing seed funding you have to determine the investment amount, create your startup marketing deck, meet investors, and decide on the deal finalization.
As you see, this is a whole startup preparation funnel. So, now let's deeply dig into each step.
Step 1
The very first thing you need to take into account is whether the seed funding timing is right or not. Your decision must lean on two essential aspects:
Personal willingness to have stakeholders in your company
Competence with investment criteria
Step 2
Parallel to the first step, you should clearly define your business idea and concept. What is your target audience? Do you understand their needs and demands? These are questions that should have clear answers to secure seed funding successfully.
Aside from this, you should introduce a solid business plan to future investors. This must contain the exact model and structure of your company and financial needs. Also, you need to outline your startup's USPs (Unique Selling Points) by identifying the main methods of solving the possible issues that any business meets along its development path.
Step 3
Next comes the demonstration stage. It would be highly recommended to have your product's prototype to practically introduce it in the preparation and seed funding process. You need to consider having a convincing Minimum Viable Product (MVP) to make your pitch deck worth special attention.
Step 4
If you want to grab investor's attention then it is mandatory to gather a dedicated team that will ensure your business ideas come true.
Step 5
Growing networking plays a great role in business formation. So, attending startup consulting events, informational meetings, and webinars will highly benefit your business plan promotion.
Step 6
The next step refers to identifying your startup's potential investors. In fact, there is a large number of sources you can access seed money:
VCs or Venture Capitalists represent special companies that are dedicated to fund businesses.
Angels are rich individuals who aim to invest specifically in startup businesses.
Family and friends can be your early-stage startup investors, too. However, in this case, you must be ready for the mixed life-work situations.
Incubators and accelerators are companies that help newly formed businesses launch and grow with investment.
In spite of this variety of investment types, most people do not need external funding to start a business. Some of them prefer the method of bootstrapping which refers to raising their own capital or cutting it from another business profit to invest in a startup. However, companies initiated with Bootstrap are rare exceptions.
Step 7
Once you decide which investment method to use in your startup, you need to start negotiations on the terms of the contract. It is highly recommended to get legal advice from attorneys or other related specialists to make the contract match your business interests while being compliant with the investors' expectations.
In addition to the legal contracts, it is important to organize the investors' due diligence by providing them with the necessary documents and startup details.
Step 8
At this point, you need to introduce a convincing pitch deck. So, it must cover all the necessary information about your company, including its name and logo. Next comes the explanation of your startup's long-term success vision and targeted audience's persona on which your startup will greatly rely.
In addition, you must precisely determine the issue which will be covered by your product or service. Surely, you need to also highlight the ways to solve the issues.
Apart from these points, it is mandatory to take into account monthly expenses, expected bill amount, salaries, product or service development costs, etc.
Having these details in hand, you can start pitching potential investors for future seed funding.
Step 9
If you have the above-mentioned points done then you can move forward to decide on the online presence strategies. As the world's population undergoes the impacts of digitalization, it is more than vital to present your startup on an online platform. This is to collect an initial base of qualified leads and potential customers to rely on in the very first stages of your business formation.
Step 10
If you already secured investors' commitment to your business and seed funding process and cooperated with competent specialists to make the investment documentation, then it is time to close the deal and start developing your startup idea.
What Do Investors Get From Seed Funding?
It is more than expected that the investors have their own interests in funding your business. So, there are multiple ways the investors can reach the Return on Investment (ROI).
Equity financing – This is the case when the investor gets up to 25% equity share in your startup.
Convertible Debt – This is a way investors give startup owners loans by determining their interest percentage, principal amount of investment, and date of maturity.
Simple Agreement for Future Equity – This is a type of loan without defining an interest rate. Instead, the investors get an opportunity to buy a stock in your startup with a discount in the future.
---
What is the Next Stage of Seed Funding?
Above, we have already spoken about the 2 starting points of startup funding: pre-seed and seed funding. But what are the next stages of your business development?
In fact, there are 3 more steps of startup funding:
Series A – You can receive this if your company has already presented a working service or a product and has at least 4-5 employees. This stage of funding is expected to last up to 18 months.
Series B – If a startup needs additional funding after the highlighted time frame (12-18 months), then Series A is being replaced with Series B funding. However, the company must show successful and progressive outcomes by the time it jumps to Series B funding.
Series C – Most enterprises consider Series C as the final phase of funding. It is foreseen only for successful businesses that often tend to expand their market. In this case, you can lean on only private equity firms or banks of investment to complete the needed funding.
---
To Wrap Things Up…
Starting a new business is challenging in any aspect. Having a great idea in hand is not the only necessary thing for a startup. One of the major issues that starters face is funding.
So, in this article, we have discussed the main principles of seed funding which is the first stage investment in your startup growth journey.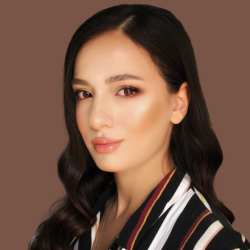 Latest posts by Anahit V.
(see all)